Startups in India are receiving unprecedented amounts of money and helping increase unicorns in India. The number of unicorns in India stands at a whopping 42.
As we mentioned before, India has 42 startups in the unicorn club. Several rounds produced unicorns in India in 2021, and $38.4 billion was already raised by Dec 4, 2021. 2021 saw many firsts in the startup ecosystem, such as the first epharmacy, social commerce, and healthtech unicorns.
To date, 82 tech startups from India have made it to the Unicorn club. India can manage to reach more than 100 unicorns soon.
Unicorn Startups in India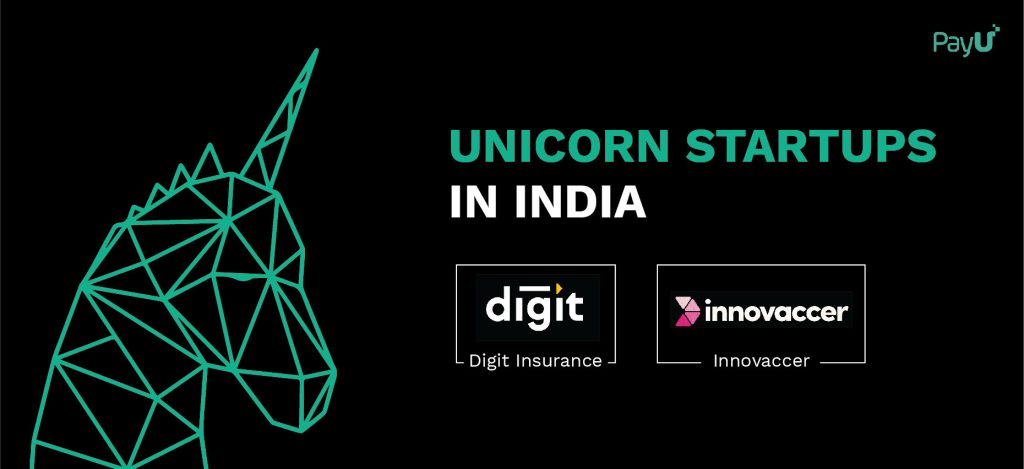 Here are a couple of the best unicorns in India. Take a look!
Digit Insurance
The insurtech startup is based out of Bengaluru and was the first to enter the unicorn club of India in 2021. Digit raised INR 135 Cr ($18 million) from investors A (existing investors). They include TVS Capital, Faering Capital, and PArtners at a $1.9 billion valuation in January. Its first external funding round came in January 2020, and this was the second.
The startup raised INR 614 Cr ($84 million) as this part's round, and Anushka Sharma and Virat Kohli infused INR 2.5 Cr. External and internal infusions have helped Digit raise $200 million to date. Digit Insurance was founded by Fairfax Holdings and Kamesh Goyal in 2016 and is a general insurance company driven by tech. Its services include customized policies on travel, auto, smartphones, health, and commercial properties.
Innovaccer
Covid-19 ran rampant and put a significant strain on the global healthcare infrastructure. The tally of deaths worldwide would have been much higher if not for healthcare providers who put in extra time and effort to save many lives. Innovaccer is the first Indian unicorn in health tech. Innovaccer is one of the unicorns in India that develops solutions for the US and other western markets. The startup provides actionable insights to businesses, organizations, insurance companies, hospitals, and other healthcare providers by analyzing healthcare data.
Several private institutions and governments use this product and maintain medical records of upward of 3.8 million patients. It generates $400 million worth of savings for healthcare providers.
Conclusion
India is moving at a rapid speed when it comes to producing unicorns. There are plenty of Indian startups with international success, and India looks like it will not stop anytime soon. The golden years are still ahead of us, and the startup ecosystem in India has just begun to boom. The sky is the limit!
FAQs
What is a startup?
A startup is a company that is in its first stages of operations.One or more entrepreneurs are the founders of startups and aim to develop a service or product for which there is demand. They generally have limited revenue and high costs. They look for investors who can help them grow. 
Why do investors invest in startups?
Investors invest in startups due to the high upside potential, making it a lucrative proposition. The capital requirement is low, but the upside potential is massive. Reports suggest that the overall VC gave 20% returns since 1996. It is much higher than bonds and equities. 
How do investors add value to startups? 
Raise funds
Management
Recruitment of talent
Marketing
Restructuring of organization
M&A activities
How to start a startup?
You essentially need three components to start a startup. These are time, investment, and an idea. You need to work on all these things simultaneously and find the right connections and support systems to grow. You can either bootstrap or find investors for your startup. 
How big is the startup ecosystem in India?
The startup ecosystem in India is the third largest worldwide. It is expected to have a consistent YoY growth of 12-15%. In 2018 alone, India had about 50,000 startups. Around 2 to 3 startups are born in India each day.