India has a rich heritage of impeccable storytelling. Stories have been handed over generations like ancestral property for centuries, and the democratisation of the Internet with Web 2.0 meant that these stories found their outlets to reach the other parts of the countries and the rest of the world. The boom led to the creation of another subsection of the society — people who liked to be called content creators and were not afraid to express themselves.
The rise of platforms like Instagram, YouTube, Spotify, and Facebook meant that the marketing landscape was conducive to these individuals and agencies to voice their opinion in any form they desired — video, voice, or written.
The Indian market landscape may have been late to the party but has seen massive traction in the last few years. The creator economy has grown manifold and is expected to make steep inroads, becoming a vital cog for every marketing strategy.
This article discusses how content creators can drive India's economy and payments ecosystem.
The Rising Influence of the Creator Economy in India
Today, it is almost impossible for businesses not to factor in social media channels and the impact of the creator economy while creating a marketing strategy for their upcoming products and services.
With cutthroat competition and mostly homogeneous products on offer, brands are betting big on the creator economy to make a difference. If stats and projections are to be believed, influencer marketing is expected to grow at a whopping 25% CAGR for the next three years to touch INR 2,200 crore by 2025. If we talk of global numbers, the marketing creator market is estimated to be worth over USD 104.2 billion and is rising continually.
Individuals like Ajey Nagar, Akshat Srivatsava, Rachna Ranade, and Tanmay Bhat are now household names and brands in their own right. The creator economy's growth was further accelerated by the arrival of the pandemic, with many people eloping from their full-time jobs to try their hands at being full-time creators.
It led to the marketers paying attention to their growth and trying to encash their popularity. For example, Bollywood stars can be seen today in YT videos or Instagram reels of famous content creators promoting their upcoming movies, which was considered unthinkable merely a few years ago.
The Growing Indian Market
Not only is the creator economy flourishing with a plethora of talented content creators added to the pool every day, but the primary market to which they cater, i.e., the Indian marketing landscape, is also experiencing a significant shift.
We currently have over 500 million users accessing the Internet in the country. The numbers are expected to double in the next few years, further opening many opportunities for content creators to explore and excel.
A Linktree report states that we presently have around 4.2 billion social media users globally. The rise in population and digitisation would further propel these numbers to skyrocket in the next few years, opening up unprecedented opportunities for Indian content creators.
Diversity is inherent to the Indian culture, and its marketing landscape is no different. Be it short- or long-form, or written, there is ample audience for every creator mode and the success of apps like TikTok, Moj, YouTube, etc., are testament to that.
How Will the Growth of the Creator Economy Impact the Payment Landscape?
Gen Z is the poster boy of change, and payments are unlikely to be spared. An advertising creator collaborates with a plethora of marketers regularly. In this case, marketers would have to undertake change marketing and push themselves to be flexible in payment modes.
It would help them eliminate unwanted barriers, be it geographical or otherwise, and ensure they can find the right creator for the right job. In the current scenario, sending money across borders is costly, which may not be sustainable for long.
With the world heading towards becoming a global village, there would be a revolution. The changing marketing landscape would bring about better solutions, from payment gateways to wallets, to ensure money movement is a non-issue.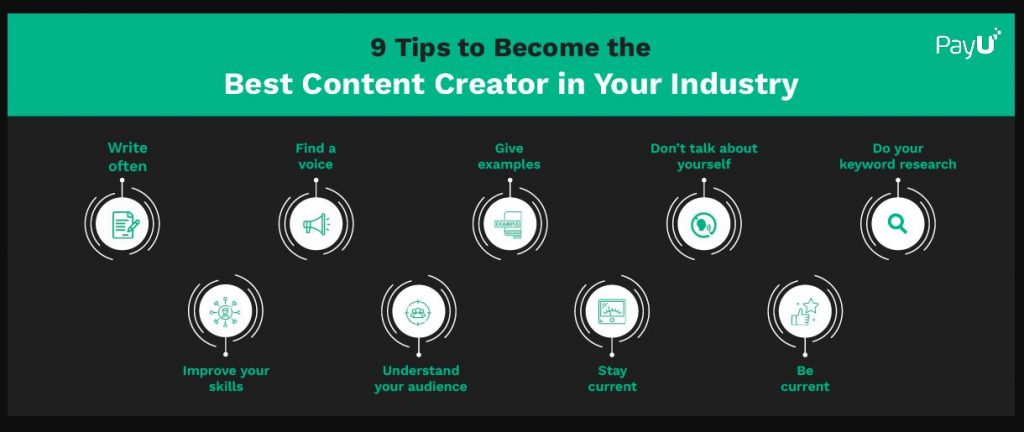 Wrap Up
The rise of the content economy in the last few years has been massive. Still, it is expected to grow manifold in the coming years, contributing significantly to Indian economic growth. Given the spectacular growth of content creators and their relevance in the Indian scenario, it is time for brands and marketers to pull their shoes up and work on their payment systems.
At PayU India, we specialise in streamlining your payment process by providing many solutions that integrate well with your existing ecosystem.
Click here to learn more about PayU India and how you can benefit by partnering with us.