Globally, BNPL services have been a hot rage for several reasons. First, neighbouring countries like Vietnam and Singapore saw a massive increase in their traction, with the former registering a 5x growth in search intent and the latter 2x during September-December 2021 compared to the same time last year.
India, too, is expected to see a significant increase in BNPL adoption, primarily because of the growth of eCommerce and its symbiotic relationship with buy now, pay later, and other credit modes.
This article discusses the importance of adopting BNPL for businesses to make themselves future-proof.
The Potential of BNPL Companies in India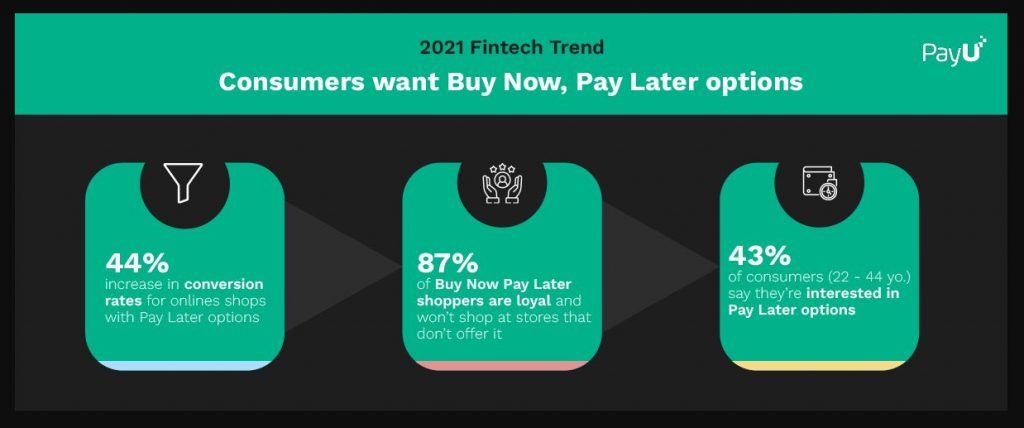 The country is moving towards building a robust digital ecosystem. Many consumers use digital solutions and services to manage their finances. Hence, every business must meet the ever-changing demands of its consumer base while embracing technology and innovation.
It comes at a time when an Experian Global Insights Report: April 2022 found that BNPL transactions grew 21% in India in the second half of 2021, compared to a global average of 18%.
The report also pointed toward the increased customer acceptance and financial inclusion amongst the customers towards buy now, pay later as a service and BNPL companies.
If we talk numbers, India's BNPL loan market stands at around USD 3.5 billion today, with approximately 10 million customers adopting it. It is expected to touch USD 50 billion valuations by 2026 with over a 6x increase in customers to up to 100 million.
Buy now, pay later companies in India can act as an alternate source of credit for a credit-starved economy. With more and more people accepting its utility, it is quickly becoming a significant influencer in eCommerce shopping. Thus, it is becoming a viable substitute for India's loan ecosystem and those who are otherwise denied financial help.
BNPL Services: A Crucial Enabler in Making Business Future-Proof
Buy first, pay later services are touted as one of the key ways to make a business future-proof. Here's how:
Reduction in Cart Abandonment
Cart abandonment has stuck out like a sore throat for eCommerce businesses, and a lot of times, the reason behind it is the lack of funds to complete the purchase. However, with BNPL cards, customers can pay at their convenience and split payments easily, which would propel them to complete their purchases more often than not.
Increased Sales
BNPL is trying to revamp the customer's thought process of purchasing items only when they are comfortable with the payment process. With the advantage of splitting and paying as per convenience, more and more customers are expected to join the bandwagon, generating more eCommerce sales.
Higher Average Customer Lifetime Value (CLV)
For eCommerce brands to be successful, customer lifetime value plays a key role. If you search the internet, you will come across a plethora of stats stating how BNPL is improving the credit India scenario and propelling CLV with a minimal increase in risk.
Wrap Up
As an economy, India is on the brink of a credit revolution. With more and more affordable credit services, such as BNPL, threatening the existence of traditional systems, like credit cards, we expect a manifold increase in its adoption in the upcoming years.
But for merchants to be a part of the revolution, they would require credible partners to help them scale. We at PayU India are a leading payment gateway capable of making the process of establishing and managing BNPL efficiently.
Click here to get in touch with PayU India.
FAQs
Will BNPL loans in India beat credit cards?
Currently, it lags behind credit cards and mobile wallets in terms of volume; A Goldman Sachs report states that it is expected to be the fastest growing online payment method in the 2020-24 phase, with a 2x increase in market share from 3% at the beginning of the period to 9% as it ends.
Is BNPL good for merchants?
BNPL offers many advantages, such as increased order and customer lifetime value for merchants. In addition, it also helps improve loyalty, making it an excellent addition for businesses.